Today's Sunday Funnies
Mar 29, 2020
Michael Blank
Category: Prayer Alerts
Do you remember the SUNDAY Funnies – they were colored comic strips that brought us laughter and a sense of fun from the "bad news" of the world as reported.
What we need now is some comic relief – light-hearted fun to help us LAUGH again!
Please enjoy these JOKES and share them with your other inmates that are lock-down in your homes.
+++++++
During my children's Home-schooling session they said – I hope we don't get the same teacher next year! . . . . Bless their hearts!
COVID–19 is an acronym for Chinese Originated Very Infectious Disease #19 on menu
A lot of Parents are finding out that the "Teacher" is NOT the problem with their children education!
Little Johnnie was asked – Do you know why you can't go back to school? Yeah, they are out of toilet paper!
Little known event like The Rapture has already taken place and we all missed it. Toilet Paper shelves are empty because . . . . . The Roll's Been Called Up Yonder!
You thought that dogs were hard to train! Look at all the humans that can't even SIT & STAY !
There is definitely a shortage and it is NOT Toilet Paper! IT IS Common Sense!
I don't think anyone expected that when we changed our clocks earlier this month, we would go from Standard Time into the Twilight Zone!
Having trouble forcing yourself to stay at home? Shave your eyebrows OFF!
Do NOT let anyone become a vacuum and suck the Happiness our of you! Pull their plug and walk away!
While at the Hospital I asked the nurse if I could do my own stitches. She said suture self!
This Corona Virus is making me become LIKE a Democrat! I am sitting at home – not working – complaining about everything and waiting on my government check!
My husband gave me a world map and a dart. He tells me that when this pandemic is over, anywhere the dart lands he will take me there for a holiday. Turns out we will be spending two weeks behind the refrigerator!
Perks of reaching 60 or being over 70 and heading towards 80:
Kidnappers are NOT very interested in you
In a hostage situation you are likely to be released first
No one expects you to run – anywhere
People call at 8 PM and ask – Did I wake you?
People on longer view you as a hypochondriac
There is nothing left to learn the hard way
Things you buy now won't wear out
You can eat supper at 5 PM
You can live without sex but not your glasses or hearing aid
Your supply of brain cells is finally down to a manageable size
You can't remember who sent you this list
And you noticed these are all in BIG Print for your convenience
Day 5 without any sports on TV. Found a lady sitting on my couch. Apparently she's my wife. She seems nice.
How long is this social distancing suppose to last? My wife keeps trying to come in the house!
This social distancing is getting weird! Yesterday I met a spider, we talked for a while. He said he was a Web Designer!
To go to the Grocery store, they said a mask and gloves were enough. They were wrong and they lied . . . . everybody else had clothes on!
Day 7 at home and the pets are looking at me as if to say, "See? This is WHY we chew the furniture."
Corona Virus Warning:
I don't want to alarm anyone but the coronavirus will soon spread easily from person to person. The first means of contamination is money. Please handle all your money with gloves and place your money in a Ziploc bag. Then put that Ziploc bag in a plain brown envelope, seal that envelope and mail it to me. I will make sure it is destroyed. I am doing this for the good of public health during this time of crisis!
If you get an email with the Subject: KNOCK KNOCK! Don't OPEN it – It is just a Jehovah Witness working from home!
I am kinda starting to understand WHY my pets try to run out of the house, when the door opens! – just sayin'
I have washed my hands so many times, I just found the answers to my 8th grade social studies test!
The world has flipped upside down. Old folks are sneaking out of the house and their kids are yelling at them to stay indoors.
Today my son got dressed in nice clothes and said it was "picture day" at his school - which is of course our kitchen table. Either this was a very sweet moment or my child is starting to crack. So I charged him the $45.00 for the 15 picture package.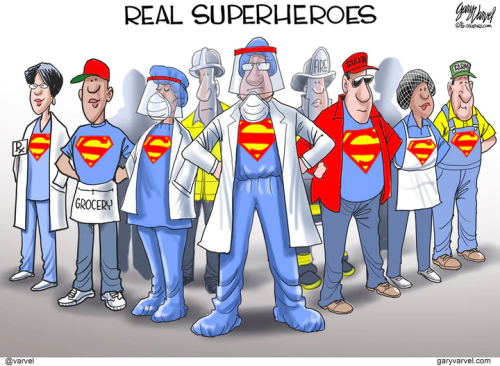 SMILE, it will improve your Face Value!